Learning about Kindness through Springy Fun at the Early Childhood Conference 2016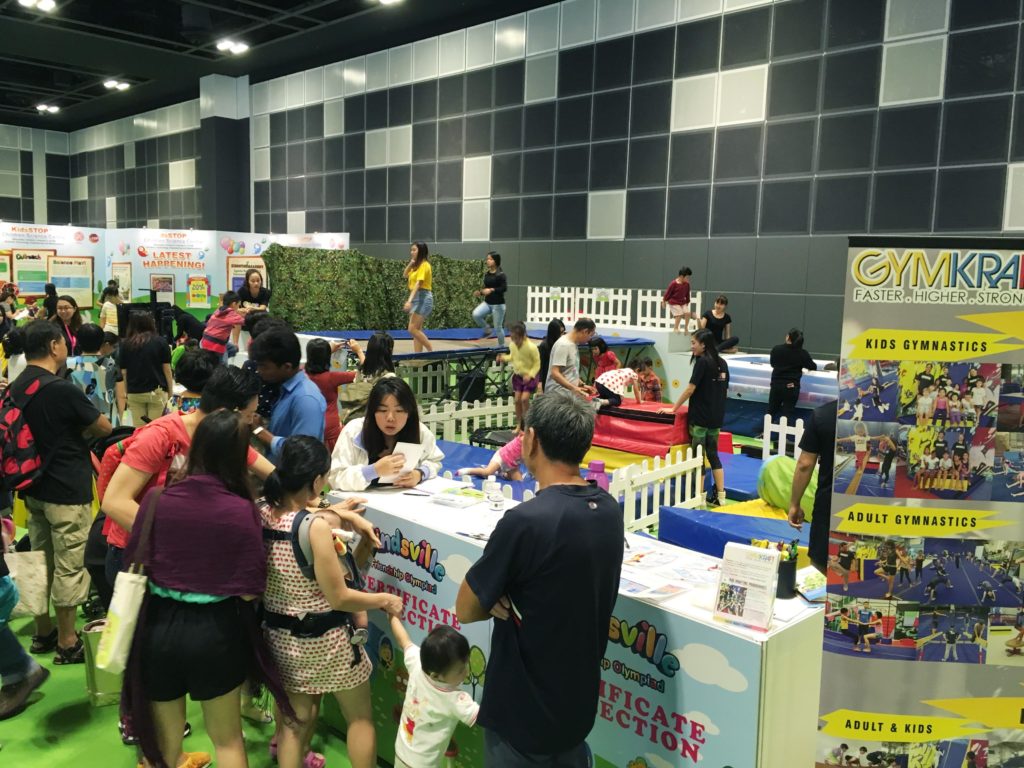 Bouncing on the trampoline, jumping into a ball pit, walking across wooden beams to avoid the "snake-infested" ground, crawling through a tunnel and running down "slopes".
This was what greeted the children who visited the Singapore Kindness Movement's booth at this year's Early Childhood Conference. Held at Suntec Convention and Exhibition Centre, the annual conference and exhibition recently concluded over the past weekend from 30 Sept to 1 Oct.
Made possible through a collaboration with GymKraft, which provided the equipment, an estimated 2,000 children had adrenaline-filled fun at our booth. Named 'Kindsville Friendship Olympiad', participants could choose to go in pairs while holding hands as they take on the mini obstacle course. As a mark of achievement, the Friendship Olympians were given finisher certificates upon completing the circuit.
Children learnt how to patiently wait for their turns, to queue up and to look out for their younger counterparts as they attempt the challenge. In a short video interview conducted by the Early Childhood Development Agency, it was even voted as their favourite activity in ECC amongst educators and parents.
To all who made this possible–collaborator GymKraft, station masters who helped out, and educators, parents and children for the support–THANK YOU!