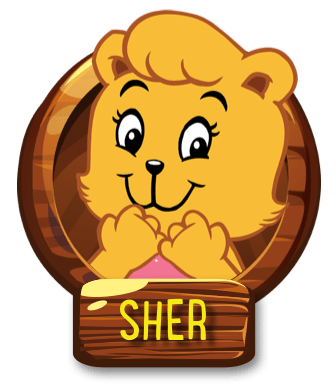 Sher is a sweet and caring Kindness Cubbie who is a natural daydreamer. She is constantly fantasizing about romantic escapades, usually full of daisy-filled meadows and pretty frocks. As a newest member of the group, Sher grew up in another city and only recently moved to Kindsville. She was welcomed into the Kindness Cubbies clique and is now best of friends with Kalle!
Birthday:
18 February
Biggest fear:
Not being able to fit into Kindsville.
Sher's Room
Tip of the Day
Help Someone Reach For A Book On The Higher Shelves If You See Your Younger Schoolmates Struggling To Reach For A Book.
Kindness Cubbies
Visit other Kindness Cubbies!